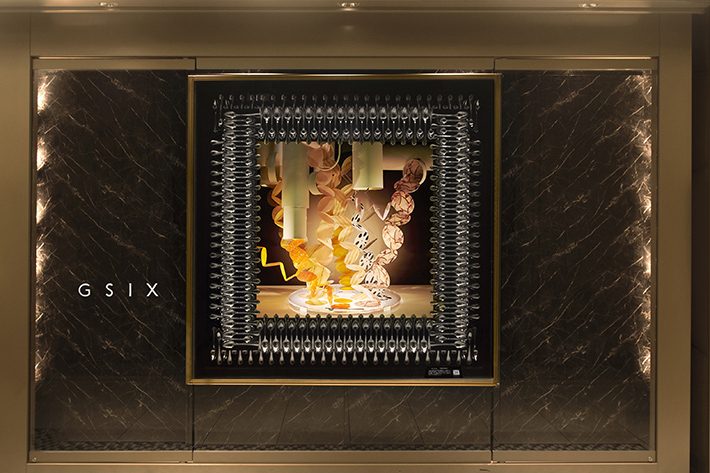 Early Spring「WASHOKU」
Early Spring "WASHOKU"
Show Window
「口中(内)調味」(噛むことで生まれる味の変化を口の中で楽しむ食べ方)が今改めて注目されています。ユネスコ無形文化遺産に「和食」が登録され、海外では「BENTO」文化も人気を集めています。多彩で新鮮な食材とその持ち味を生かし、見た目と共に栄養バランスが保たれた和食ですが、単品ごとにメニューを食す異文化の人にとって新鮮なのが、三角食べに代表されるような、口中調味という食べ方による味の発見と健康メリットだそうです。
そんな情報からインスパイアされ、箱に多彩な食材を美しく詰めるBENTOスタイルの、姿形、風味、そして栄養までもがハーモニーを奏でる、自然を尊重した和食の小宇宙を思い描きウィンドウに表現しました。
季節や年中行事のおもてなしと密接な関わりを持つ和食文化ですが、このフードフロアでは、その美意識が引用された洋菓子ギフトなどのデザインにも、ジャンルを超えた和食文化への共鳴をあちこちで感じます。
アートディレクター 佐藤寧子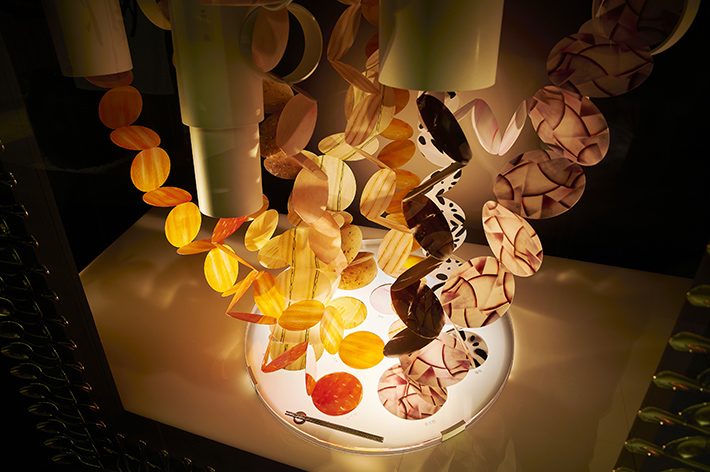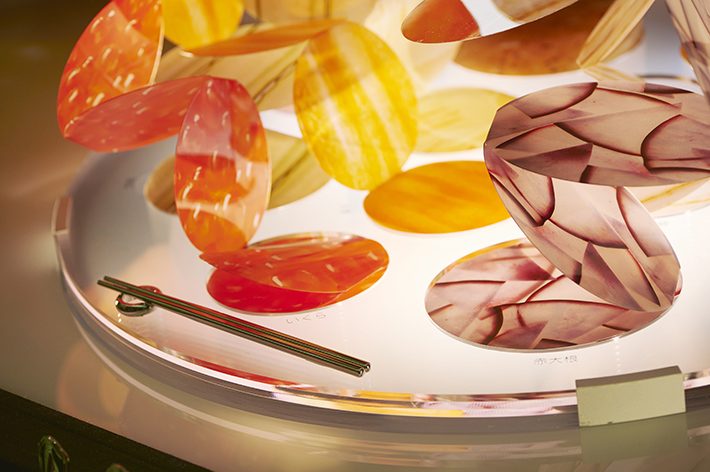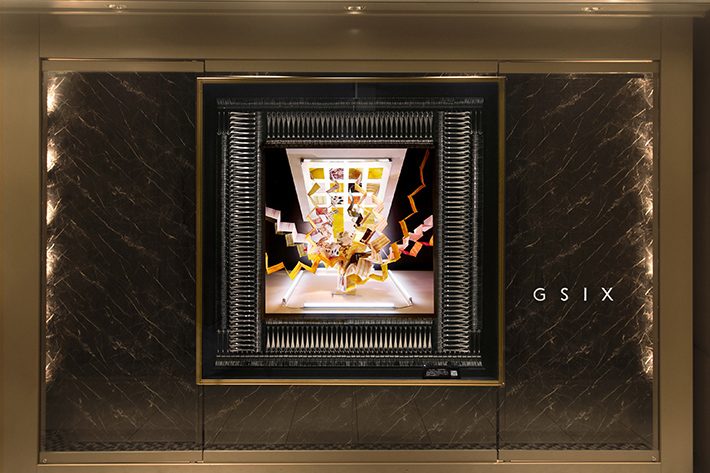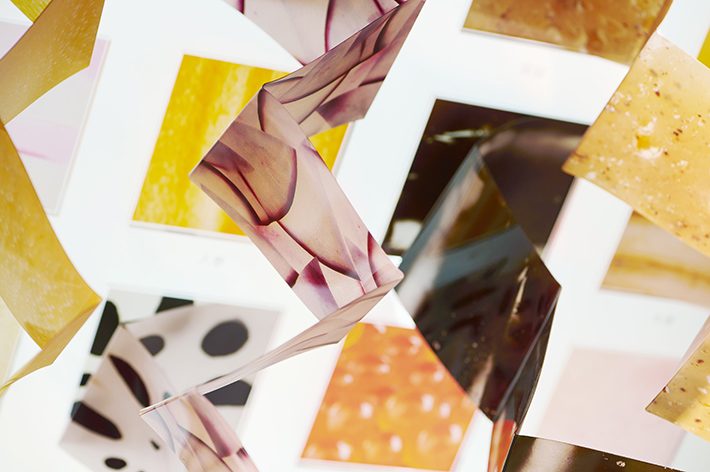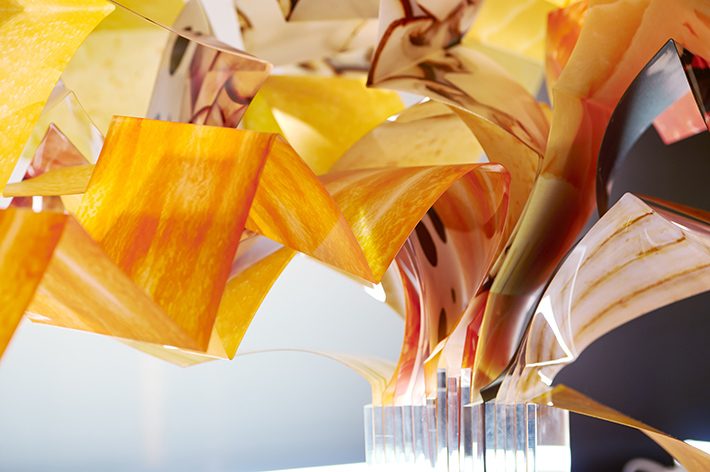 In the mouth seasoning, a way of eating in which one enjoys the changes in flavor that take place as one chews, has drawn renewed interest lately. Washoku is listed on the UNESCO Representative List of the Intangible Cultural Heritage of Humanity. Overseas, bento culture is growing increasingly popular. Washoku, or Japan's traditional cuisine, draws on fresh and varied ingredients and the corresponding flavors to strike a wonderful balance between sensory perception and nutrition. Perhaps most striking and engaging for people of different cultures more accustomed to eating dishes one at a time is discovering the flavors, and reaping the health benefits, of in the mouth seasoning, as exemplified in the practice of "triangular eating"—the custom of rotating between dishes in a certain order.
Inspired by these traditions, the window expresses and displays the universe of Washoku, a harmony in the bento style of form, flavor and nutrition based on regard for the natural world, in which highly varied ingredients are arranged artistically in a box.
The culture of Washoku is intimately linked to the seasons and to the hospitality of annual events. Here and there on the Food Floor, you'll encounter cross-genre resonances with Washoku culture, including the designs of confectionery gifts that allude to this aesthetic.
Art director: Yasuko Sato