A GUIDE TO TOKYO'S
SHOPPING DESTINATION
The Area
Home to metal casting craftsmen, kimono cloth wholesalers and Noh schools since the early Edo period, the central Tokyo area of Ginza has been synonymous with shopping and entertainment for decades.
Today, it is teeming with Michelin-starred restaurants, age-old department stores and high-fashion flagship stores, making it one of the world's leading retail hubs. With the 2020 Tokyo Olympics on the horizon, the area is set to thrive as a place of unbridled hustle and bustle, living at the intersection of Tokyo's past, present and future.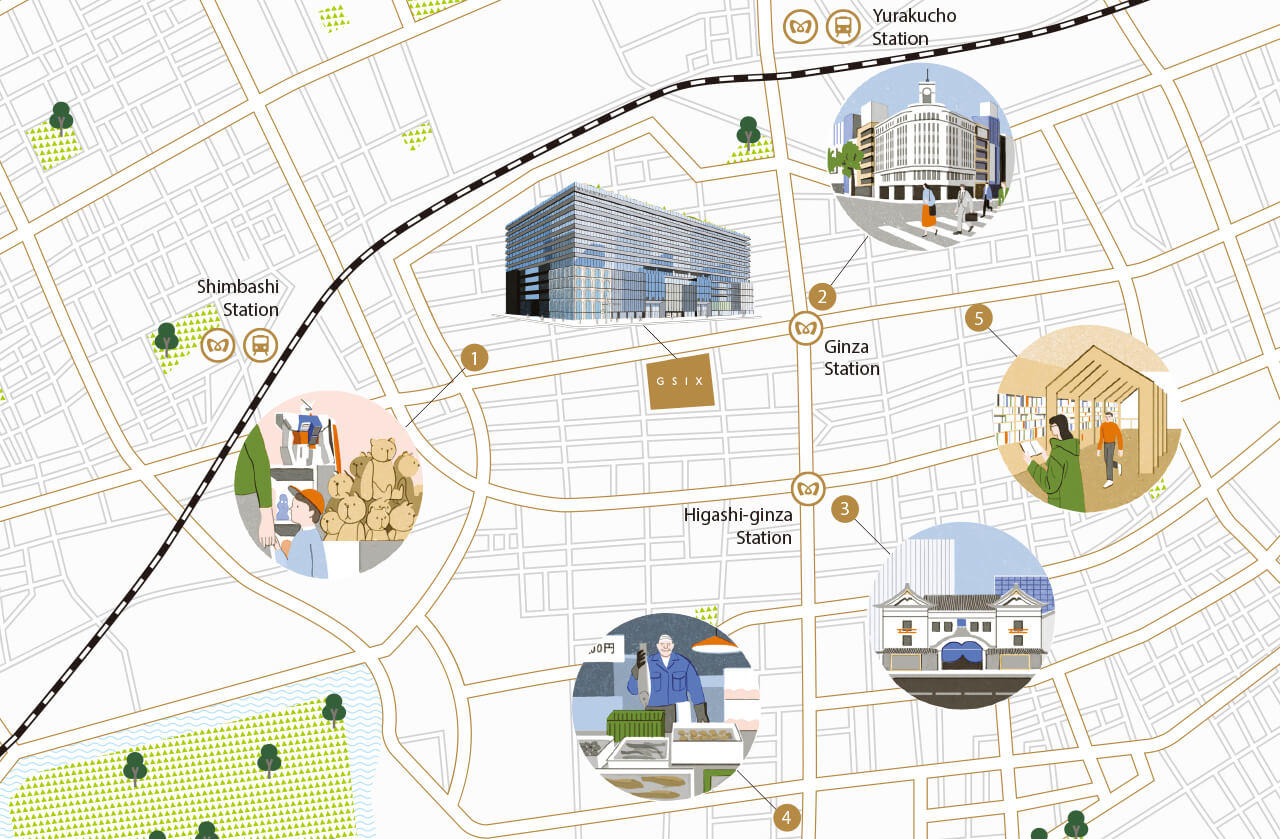 Hakuhinkan Toy Park

・The largest toy store in Tokyo is a multi-storey showcase of toys for all ages.
Wako

・Department store Wako is an icon of Ginza crossing, located on the main street of Ginza, Chuo Dori. Many department stores and flagships of luxury brands face this street.
Kabuki Theatre

・The iconic Ginza theatre opened in 1889.

・It was demolished in 2010 and reopened in 2013 with a refurbished interior.

・Many audience members wear kimonos before and after the show.
Tsukiji Fish Market

・The largest fish market in the world.

・Sushi restaurants inside and around the market have access to the freshest fish available. (New location opening in October 2018)
Itoya

・Stationery store established in 1904.

・Since 2015 it has reopened as a 12-storey building with a different concept on each floor.
Edited and designed by Winkreative
Published: February 2018