A GUIDE TO TOKYO'S
SHOPPING DESTINATION
1ST FLOOR
Terminal Ginza
Tourist Service Centre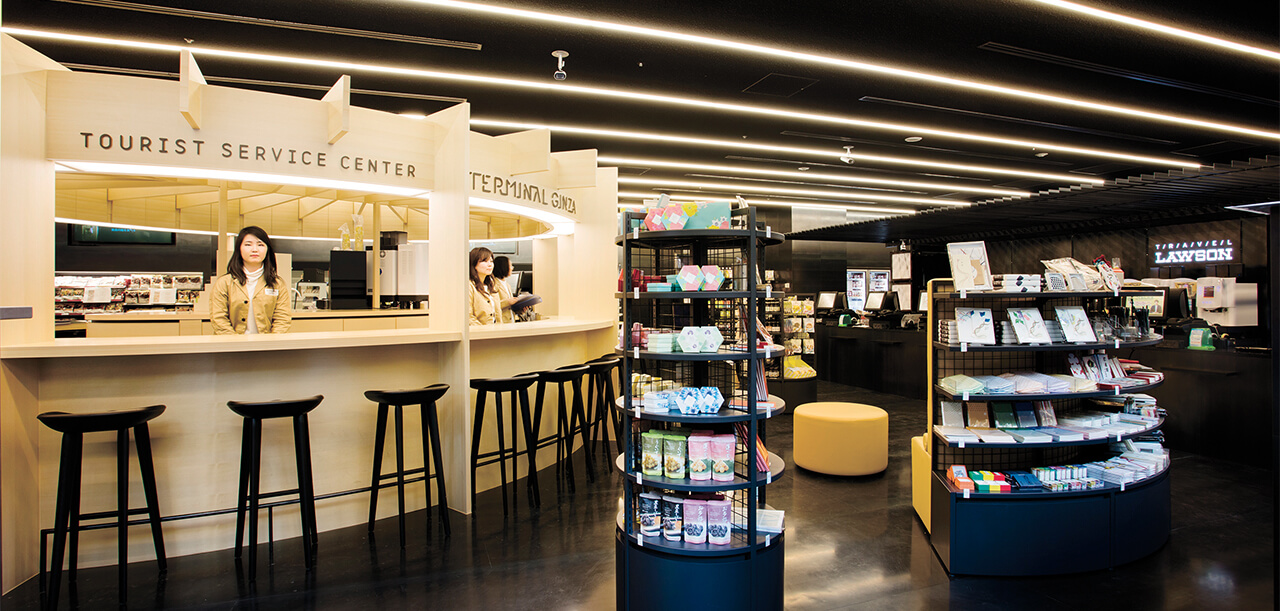 Terminal Ginza is Ginza Six's tourist service centre. Domestic and international tourists are invited to visit the space to learn more about Ginza and all of Japan. Visitors will discover enjoyable and interesting ways to explore regional attractions with our complimentary curated travel guides.
Along with sightseeing information in Japanese, English and Chinese, Terminal Ginza serves as a place to exchange currency, a duty-free counter, a short-term baggage storage and delivery service, a convenience store and a place to buy unique souvenirs by Lawson. In the event of an emergency, it will also act as a safety zone and information distribution centre.
SOUVENIRS
Lawson is on-site to provide unique, local souvenirs so that tourists can take home a memory of their visit to Ginza.
Main Features
Tourist Information: 09:00–21:00
Convenience Store / Souvenirs: (Lawson) 24 hours
Currency Exchange: (Mitsui Sumitomo Bank) 11:00–18:30
*Closed Sundays and holidays
Delivery Service / Short- Term Baggage Storage: (Sagawa Express) 10:30–20:30
Tax-Free Counter: 10:30–20:30
Edited and designed by Winkreative
Published: February 2018